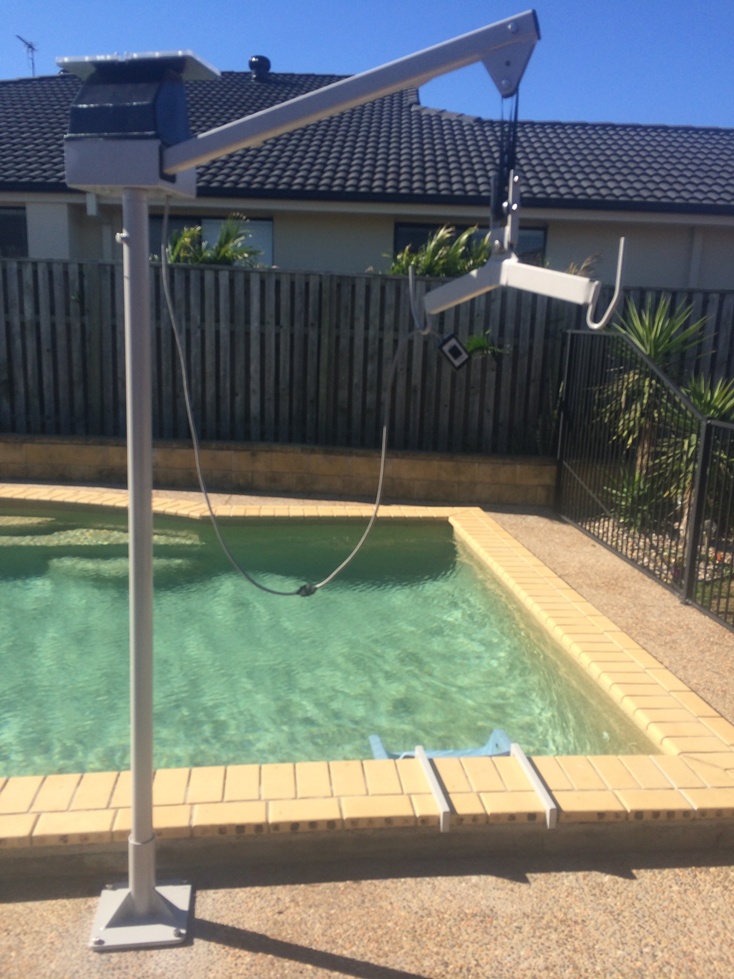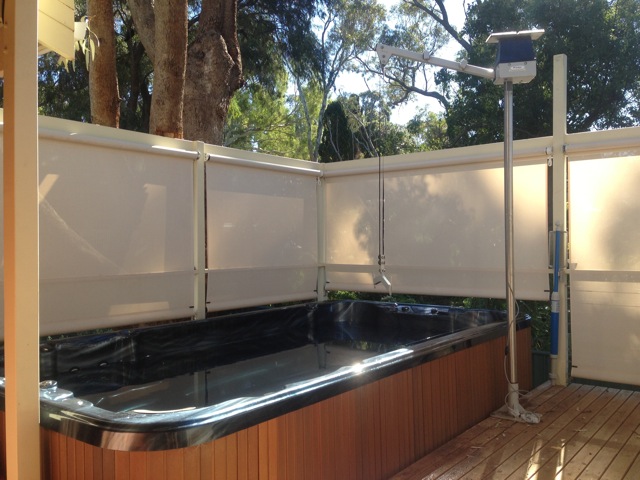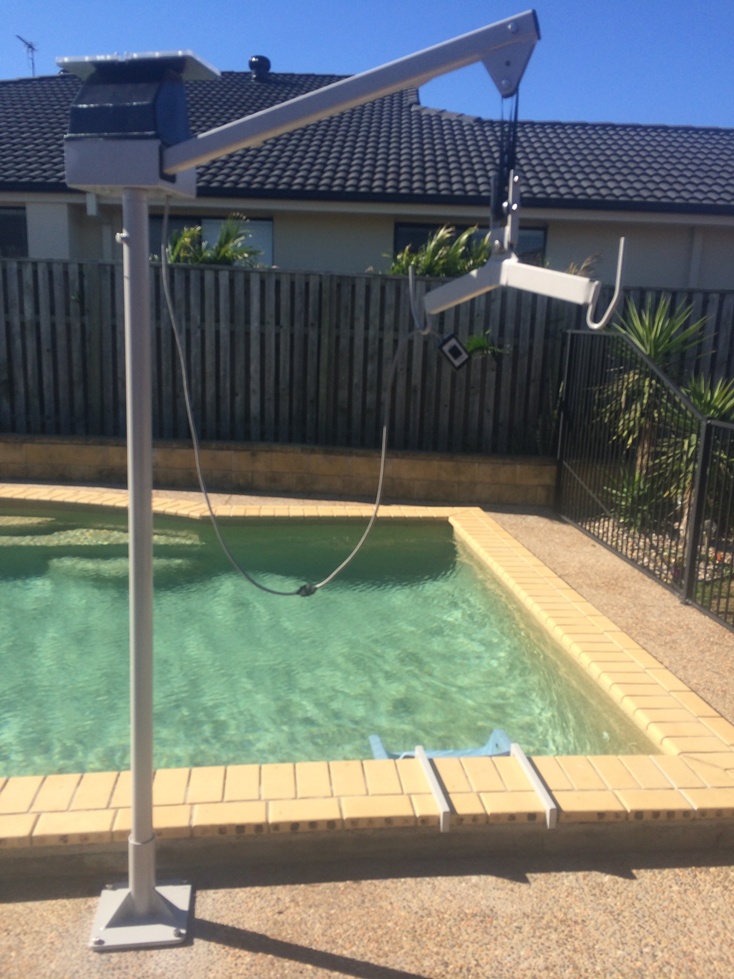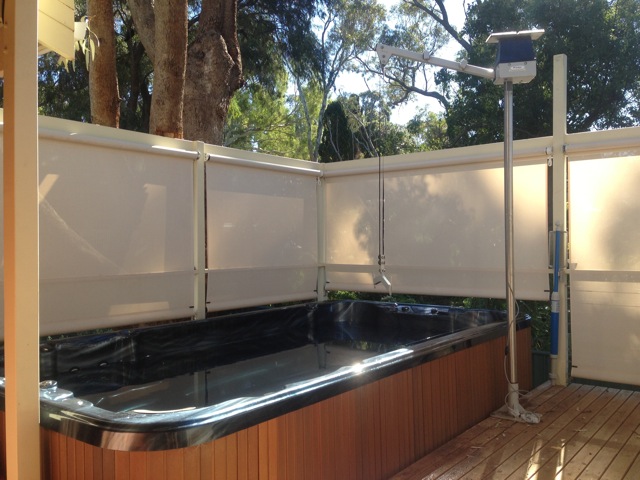 The Universal Sling Hoist has universal applications; Wymo Lifting Aids manufactures this hoist for use lifting a patient into Pool or Spa. The hoist is anchored to the ground then rotated over the pool enabling easy, safe and smooth access.
The Universal Sling Hoist has a winch and a jib with an adjustable spreader bar. It is certified to lift 140 kg and is solar charged as well as mains charged. This hoist is vital for those who cannot sit easily in a pool hoist with a seat.
Features include
SWL 140Kg Static Load 210Kg
Primary fail safe through motor 24 volt operation,
Batteries included
Solar Charged and mains charged Stainless Steel construction,
Power coated Light Grey Easily disassembled for storage
Winch tested to 600Kg
2 year parts warranty
Compliant to the Building Code of Australia 3:10
The building code of Australia requires a sling hoist to have a 136 kg safe working load capacity and 210 kg static load capacity.
The Universal Sling Hoist is compliant to the BCA requirements
The Universal Sling Hoist is an important option for situations where it is impossible to use a mobile sling hoist. It has a 3 metre travel and a 800mm reach. It can be used for in ground or above ground pools or spas.